Belgrade Wrap-Up: One Month as a Digital Nomad in Europe's Most Under-Rated Capital
I'll be honest. Belgrade looked a little boring from a distance. It's list of top attractions includes various churches and temples and an old fortress, a list that you could realistically cover in a single day.
However, I now write this article shortly after leaving Serbia and feel proud to have been one of the first nomad bloggers to cover the city of Belgrade and the country of Serbia as a whole.
Especially in world of digital nomads, Serbia doesn't seem to get the attention it deserves. The country is very inexpensive for nomads and yet the lifestyle is great, the people are super nice and internet is reliable.
As for the city of Belgrade specifically, I wouldn't call it the most beautiful city but it is comfortable, easily navigable and convenient.
Without further ado, let's get into my full evaluation of Belgrade as a digital nomad destination
Cafes and Coworking Spaces
If you're looking for a coworking space in Belgrade, you've got a bunch to choose from. Here's a quick comparison.
* VAT for Coworking Spaces in Serbia is around 20%, I believe
I contacted all of the spaces on this list and was able to visit the first 3 in the list, plus 2 cafes that were recommended me by other remote workers.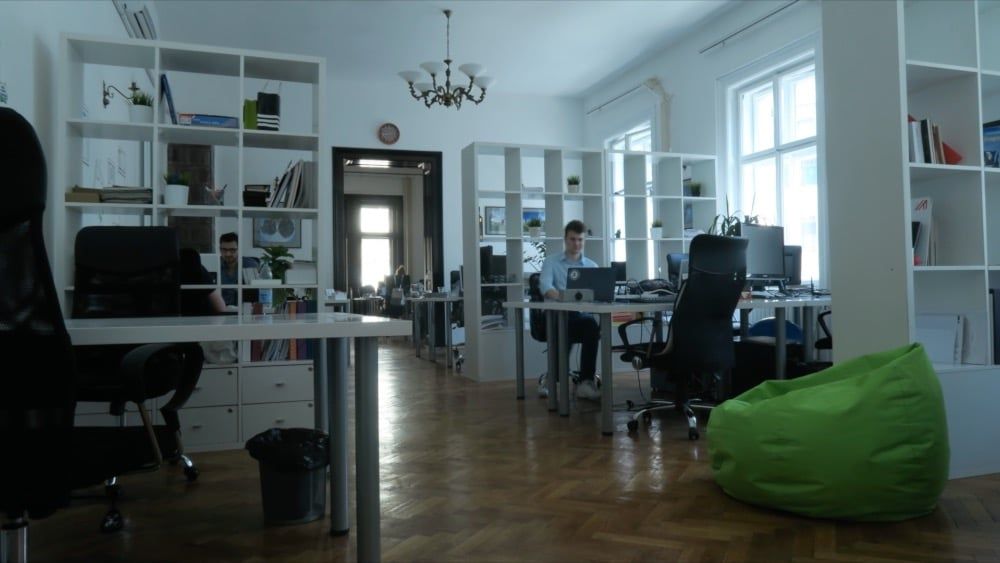 Smart Office is Belgrade's first Coworking Space and one of two located in and around the main pedestrian street of Knez Mihailova.
While the space is open plan, there are a few companies working out of there and seems to cater more for permanent desk members.
Speed Test Results
SSID
DOWNLOAD
UPLOAD
PING
TIME RECORDED
open5GHz
14.81Mbps
9.27Mbps
2ms
10:37am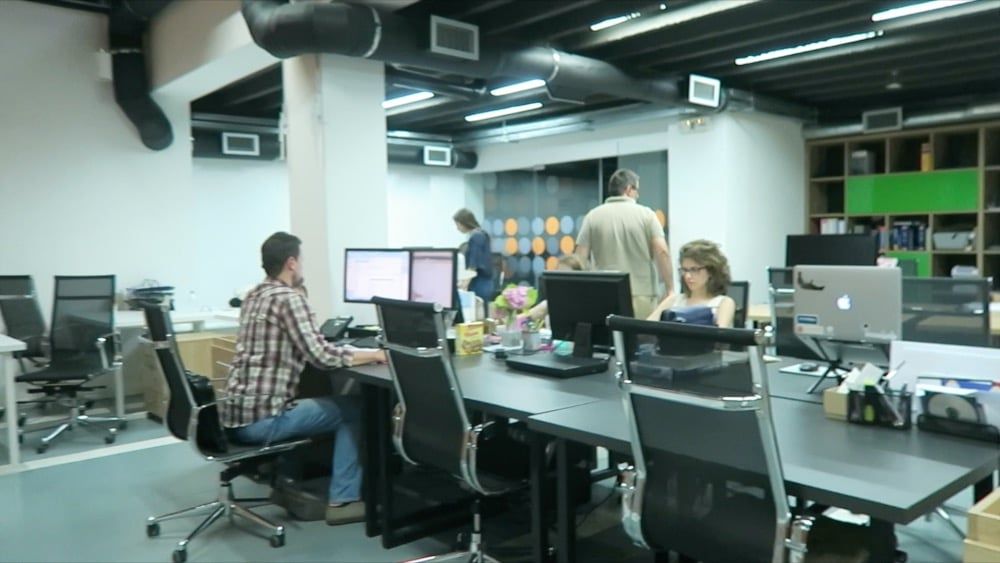 In Centar, also located in the city center is a smaller coworking space that like Smart Office that seems to cater to permanent desk members but in smaller teams.
When I had my free trial day at In Centar, they told me that there was only one desk space left which demonstrated to me that the space was more of the 'office' side of my imaginary coworking to office space spectrum - if you know what I mean?
Speed Test Results
SSID
DOWNLOAD
UPLOAD
PING
TIME RECORDED
INCENTAR_2
21.30Mbps
3.93Mbps
6ms
2:59pm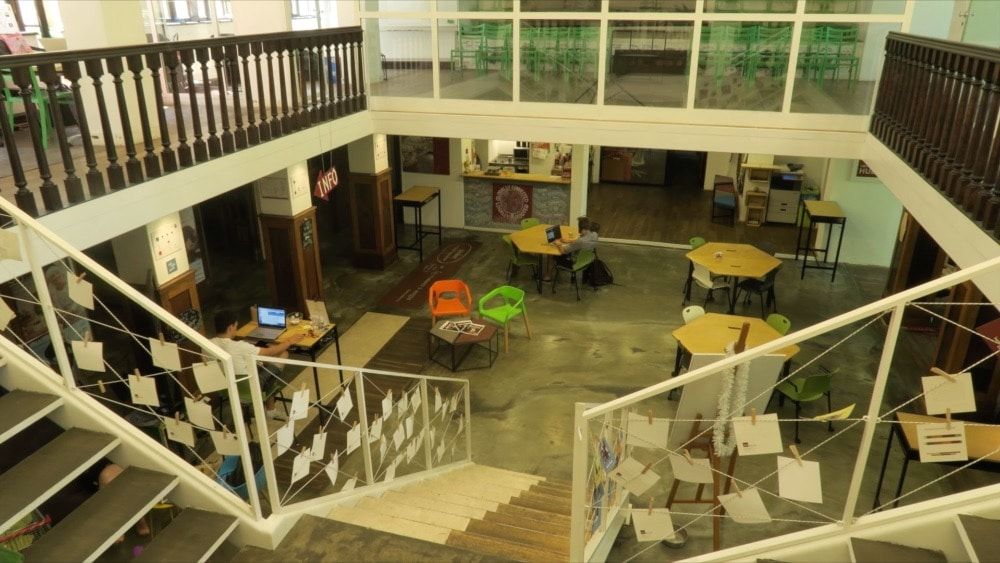 A global coworking network with locations all throughout Europe, Impact Hub's Belgrade location was my first experience with brand and I liked what I saw.
Impact Hub Belgrade is very much what I consider a coworking space to be; plenty of different seating options, conference rooms, a communal kitchen and regular events.
I was about to sign up for one of their hourly packages until I heard the prices. Unfortunately, 3 months is the minimum commitment to sign up for their base membership called 'Connect', after which you need to add your hourly membership. With the 20% VAT added, I calculated it was going to cost me €132 for 40 hours of access.
If you don't mind the price-tag however, Impact Hub Belgrade has my vote for the best coworking space in Belgrade for digital nomads.
Speed Test Results
SSID
DOWNLOAD
UPLOAD
PING
TIME RECORDED
HUBUnLtd
15.42Mbps
14.75Mbps
3ms
11:48am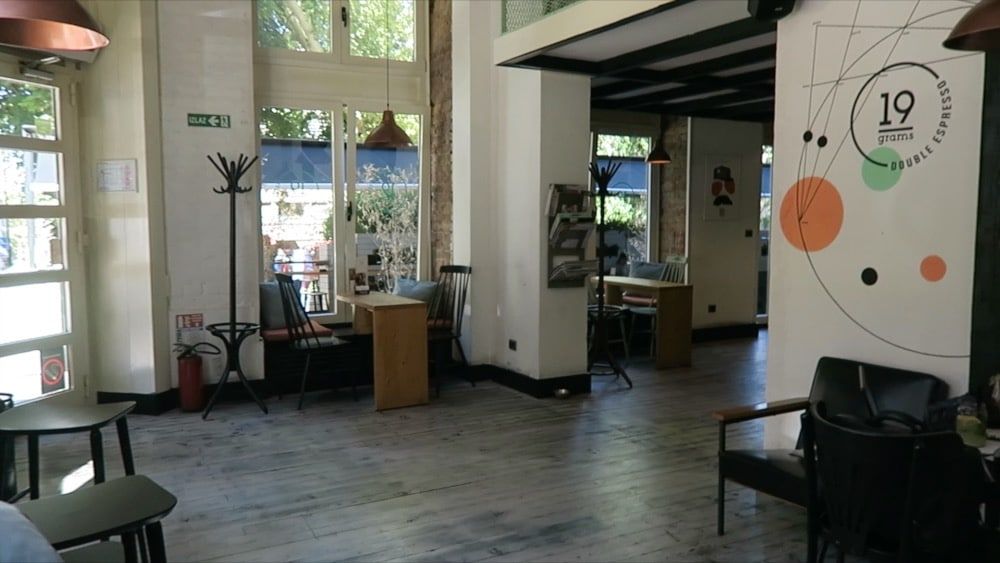 A recommendation from my good friend and Serbian, Serge Bajic, 19 Grams was a bit of a disappointment for me.
While I don't doubt that Serge has had many productive work sessions at the cafe, I didn't feel too comfortable working out of 19 Grams. The combination of the loud music, poor seating and internet access that cut out repeatably for the first hour made 19 Grams a bit of flop for me.
Speed Test Results
Failed due to repeated cut outs
I discovered Aviator through Marija from Nomad Capitalist and I must say, I'm thoroughly impressed.
Despite choosing to work from home for the majority of the month, Aviator felt like the kind of place you could come back to time and again. The internet was surprisingly fast and the seating was good.
The only downside to Avaitor was the three dudes sitting next to me that wanted to light up a steady stream of cigarettes throughout my work session. Yep, that's right, Aviator is one of the cafes in Belgrade where smoking is allowed inside.
Speed Test Results
SSID
DOWNLOAD
UPLOAD
PING
TIME RECORDED
Aviator
45.58Mbps
3.84Mbps
7ms
2:11pm
Cost of Living
I've just calculated my spend in Belgrade and I'm happy to report that I had my least inexpensive month since Chiang Mai!
Now don't get me wrong, I'm not saying Belgrade is as cheap as Chiang Mai but as far as European cities go, I can't imagine much better value for money then Belgrade.
I found that drinking coffee and buying groceries in Serbia were the two areas in which I was pleasantly surprised the most but let's go through the full list of different categories.
Accomodation - $850 USD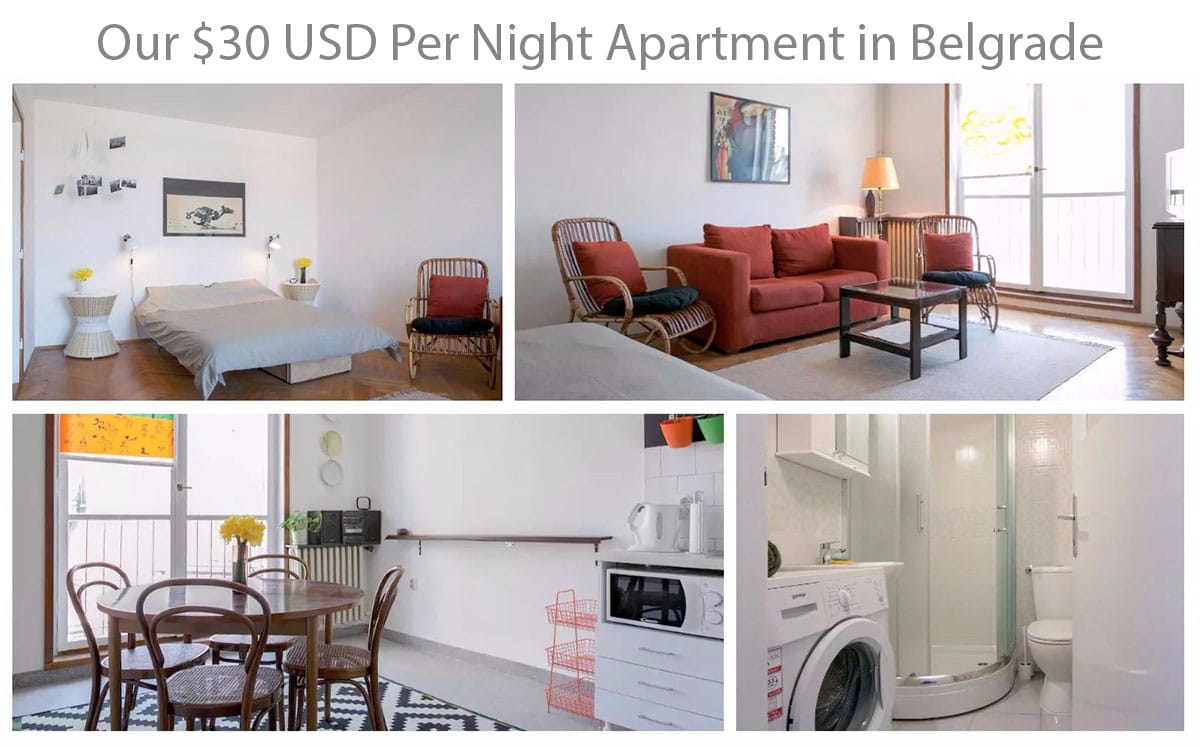 For our month in Belgrade, we booked through our good friend, AirBnB and paid $1,090 AUD (~$850 USD) for our 28 nights.
Having no connections or previous experience in Belgrade, we elected to take the easy and secure option but of course, if you can afford the inconvenience, I'm sure the price of renting an apartment like ours would be remarkably lower.
To put in in perspective, the average salary in Belgrade is only around $900 USD and I'd heard from local that most local people can afford to live close to the inner city.
Food & Drink (Eating out and Ordering In) - $270 USD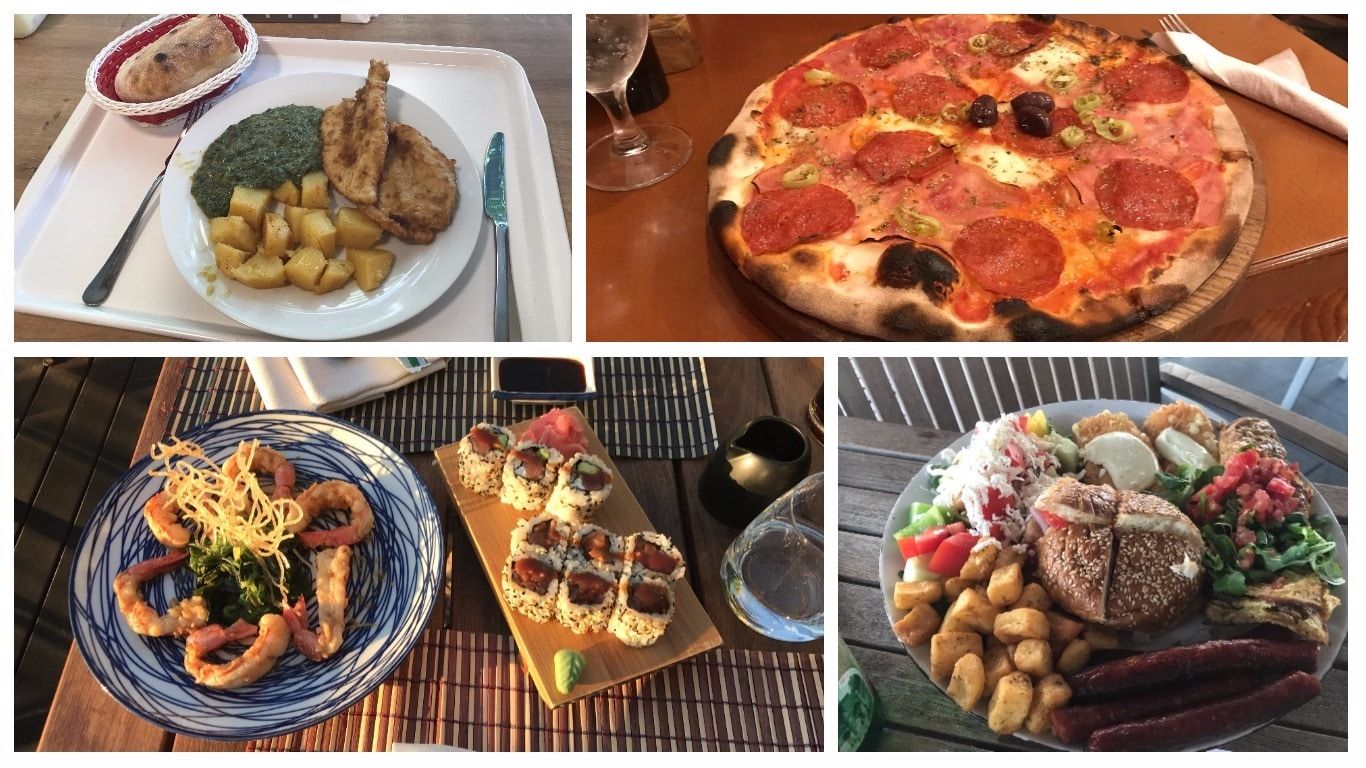 For my previous destination reports, I put groceries and coffee in the same category but for Belgrade, I'm splitting it up.
In terms of eating out in Belgrade, you can go as low as 320 dinar (~$3 USD) for a large Giros or as high as a rooftop dinner for 2 at Ebisu at the Square Nine Hotel for 6,700 dinar (~$64 USD).
Here's some examples of meals I had out:
KFC Box Meal: 699rsd ($6.66 USD)
Sushi Lunch at W Sushi: 1,400rsd ($13.35 USD)
Mexican Burrito Bowl at Burrito Madre: 430rsd ($4.10 USD)
Italian Dinner for 2 at Pomodoro: 2,950rsd ($28 USD)
Lasagna and Salad at a Serbian Diner: 550rsd ($5.24 USD)
As you might expect from a big city like Belgrade, there is a large range in terms of pricing.
As an extra note, the most frustrating thing about the Belgrade food scene is the Asian food. After ordering some terrible Chinese food, we were kind of scared from trying Asian food except for Sushi which was ridiculously overpriced. Yeah, I know it is Eastern Europe but I was hoping for a little bit nicer.
As for ordering in, we did so on numerous occasions due to the super-low delivery fees through the online ordering app Donesi. The only good provider we found on there however was a pizza delivery company called Napoli which had very tasty pizza. -Pizza by the way, is very good and cheap in Serbia.
Groceries - $135 USD (per person)
A new category in my destination reports, I used to lump groceries with all food and drink as it was so rare in Asia that we cooked at home. Now that we're in Europe however, we've begun to cook a lot of meals at home.
The $135 in this case represents half of the groceries we bought as a household plus all of the groceries I bought for myself.
Even though I could tell we were saving money on groceries, I'm still surprised at seeing such a low final number.
Here's some examples of the groceries prices you can expect at a supermarket or farmers market in Belgrade:
Fruits
Vegetables
Bannas
$1.43 USD/kg
Onions
$0.40 USD/kg
Apples
$1.62 USD/kg
Tomatoes
$0.95 USD/kg
Avocados
$4.30 USD/kg
Potatoes
$0.57 USD/kg
Meats
Carrots
$0.57 USD/kg
Chicken Breast
$6.29 USD/kg
Broccoli
$1.33 USD/kg
Pork Mince
$4.29 USD/kg
Mushrooms
$1.05 USD/kg
Other
Eggs
6 for $1.43USD
Bread
$0.57 USD per loaf
*Using the current mid-market rate of 105 Serbian Dinar to 1 USD
Coffee - $24 USD
When it comes to enjoying a hot cappuccino at regular cafe, Serbia is on-par with the cheapest countries in the world for drinking coffee.
At my local cafe, I would spend only 125 dinar ($1.20 USD) but for a large a mocha at Coffee Dream, I spent a cool 275 dinar ($2.64 USD).
Let's just say that I'm not surprised that my coffee expense for the month came under $30 USD
Transportation - $22
I was lucky in Belgrade to be staying in a pretty central area on Svetogorska street meaning that I could walk to the cafe, to the city and the supermarket without having to take public transport.
If you do however, need to get across the river or somewhere far from your apartment, the best ways to get around the city are via tram, bus and taxi.
Public transport is a little complicated in Belgrade as unlike Budapest, there's little information in English and the bus and tram routes aren't integrated into Google Maps. However, you can find route maps on an app called Moovit.
As for tickets, we were lost as to where to purchase them and took public transport only one time in order to get from the riverside of Sava river to St. Sava Temple. For that trip with paid 150 dinar ($1.44 USD) each and did so directly to the driver.
For taxis, they're generally quite cheap but we did hear that some drivers might rip-off foreigners so, we used the app, Taxify to order taxis each time we needed to cross the river. A example ride from our apartment on Svetogorska to the Delta City mall (a 15min journey) cost us 550 dinar ($5.27 USD).
Drinking and Nightlife - $4.54 USD
If you've followed me for some time, you'll know that I'm not much of a drinker. At least for now, I'm focused on working hard and saving money for travel. However, the few times I did buy a beer at the local store, it cost me less than a dollar each time.
The only night I 'went out' was during my stay at Mokrin house in which the team took me for drinks in nearby Kikinda. They refused to let me pay but from what I can tell, it was only a few dollars per beer.
I couldn't tell you how much a drink at a nightclub would be but I'm sure it would be pretty inexpensive compared to what you'd pay back in the US, UK, Canada or Australia.
Phone Plan - $9.59
Probably the best value phone plan I've seen on my travels, my 10 gigabyte package with Telenor cost me only 1000 dinar and was more than enough to last me the month.
Lifestyle and Things to Do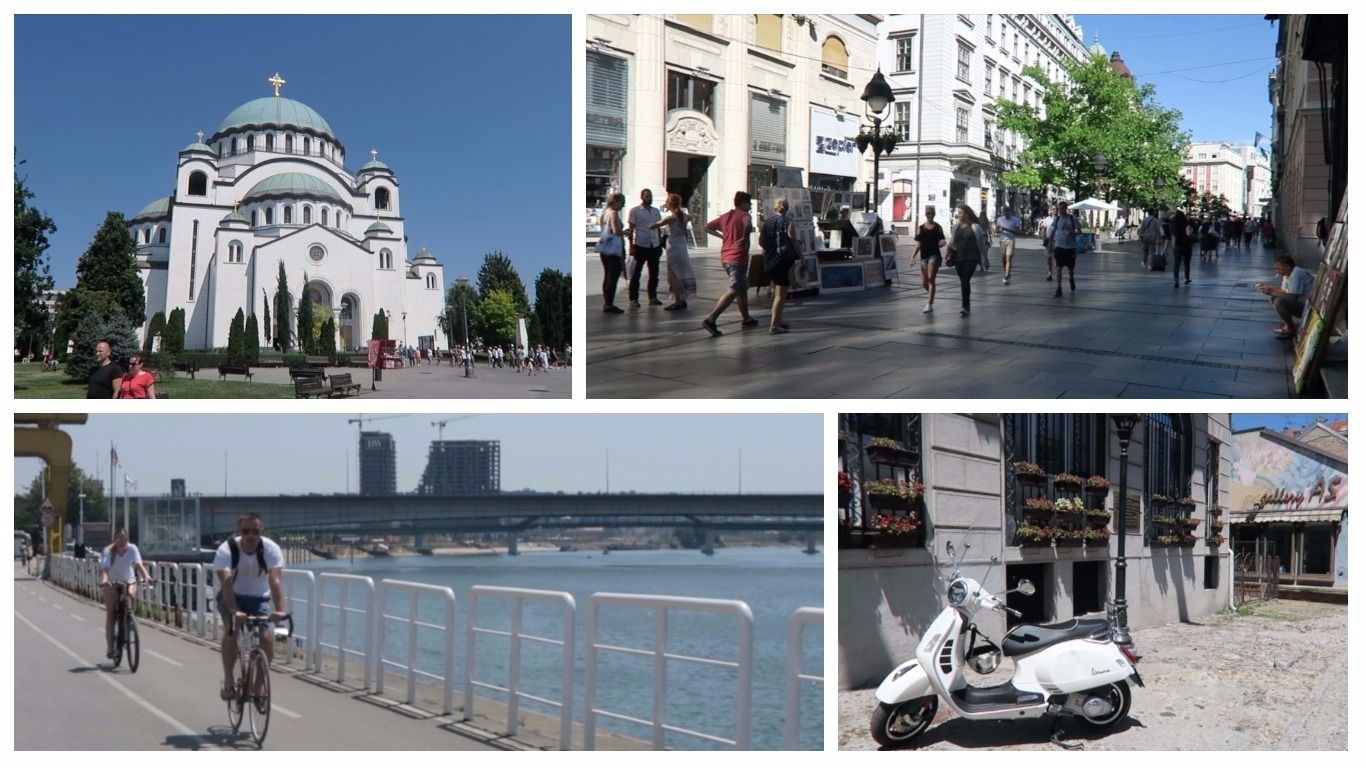 If there's one thing that Belgrade is known for, it's the nightlife and unfortunately, I experienced virtually none of it. Of course, this by my own choice but I just wanted to mention this upfront as I may have a completely different review of Belgrade if I was a single party goer.
A few people have asked me about the women in Serbia and as a near-married man, I'm reluctant to comment. However I will say that much like other big cities popular with single male nomads such as Bangkok and Ho Chi Minh city, I think Belgrade would offer an exciting destination for that reason. - Example: I had lunch with a subscriber who loves the city and he's a single male. So you do the math ;)
Ok, so with nightlife out of the way, what else is there to do in Belgrade?
Well like I said, you've got the Belgrade Fortress and a bunch of churches and temples, the most famous of which is St Sava. So for tourism specifically, there is some attractions but nothing that ultimately sets it apart from the rest of Europe.
What does set Belgrade apart from the other European capitals is it's Serbian culture. I'm not exaggerating when I say that the Serbian people are both friendly and accepting to foreigners. They also have a chilled-out passion for life which I find a positive experience to be around.
One of my favourite things to do in Serbia - believe it or not - was to just chill out at a cafe, an experience that is an essential part of the Serbia culture.
Serbia, I suppose, is not too different from back home in Australia and what Belgrade lacked in exotica, it made up for it in comfortability.
Final Thoughts
As a digital nomad, sometimes you want to just hang out in a low-cost city and get productive and other times, you're on the hunt to see the sights and have an exotic experience. Belgrade is perfect for the former.
While the city of Belgrade isn't the most beautiful city, it's only a short distance from the beauty of north including two of my favourite nomad destinations, the city of Sombor and the coliving space, Mokrin house. In fact, pretty much anywhere you want to go in Serbia is easily reachable for a weekend trip from Belgrade.
Finally, just like Budapest, there doesn't seem to be much of an organised digital nomad community in Belgrade either. This didn't surprise me as Belgrade is not as often talked about in nomad circles but I did meet with a subscriber (who I mentioned earlier) who was spending over a month there as well as Marija from Nomad Capitalist who was spending three months there with the rest of the Nomad Capitalist team. Both seemed to enjoy living in the city.
To sum it my experience in Belgrade and Serbia, I'd say that Serbia felt like home and for that reason I was a little sad to leave.
Until next time,
Chris