Koh Lanta Wrap-Up: 3 Weeks Coworking on a Tropical Island
We arrived in Koh Lanta late on a Wednesday night to this (pictured above).
Coming from Chiang Mai, we had been used to being walking distance from numerous cafes, 711's and restaurants but at KoHub apartments and indeed Koh Lanta as a whole, we were not going to survive on foot alone. It was time to suck it up and get a motorbike.
Over the 3 weeks we spent in Koh Lanta we grew to appreciate the island especially the community of digital nomads that we met through the coworking space, KoHub. Much like other nomads based in Chiang Mai, we see Koh Lanta as a great place to get away when you want to chill out close to the beach and perhaps avoid burning season. Island living definitely had its perks but for us, it wasn't something we wanted long-term.
Here is our evaluation of 3 weeks coworking on the tropical island of Koh Lanta.
Coworking in Koh Lanta

For coworking in Koh Lanta there's only one option but don't despair! KoHub is an awesome place and was really the only reason we travelled down to Lanta in the first place.
KoHub is the creation of James Abbott, a digital nomad before there was even a term for one, who, a few years ago decided to build a coworking community on the island that he called home. Today, the space is world-famous for its incredible community who work in a variety of disciplines, the most common being computer software.
KoHub offers a full package covering 2 meals a day from the KoHub kitchen, accommodation at KoHub apartments and of course, 24/7 access to the coworking space. The accommodation is not luxury but the meals were fantastic. I'll talk more about food in the next section but the convenience of being able to order food without leaving the space ended up being super important for us.
Cost of Living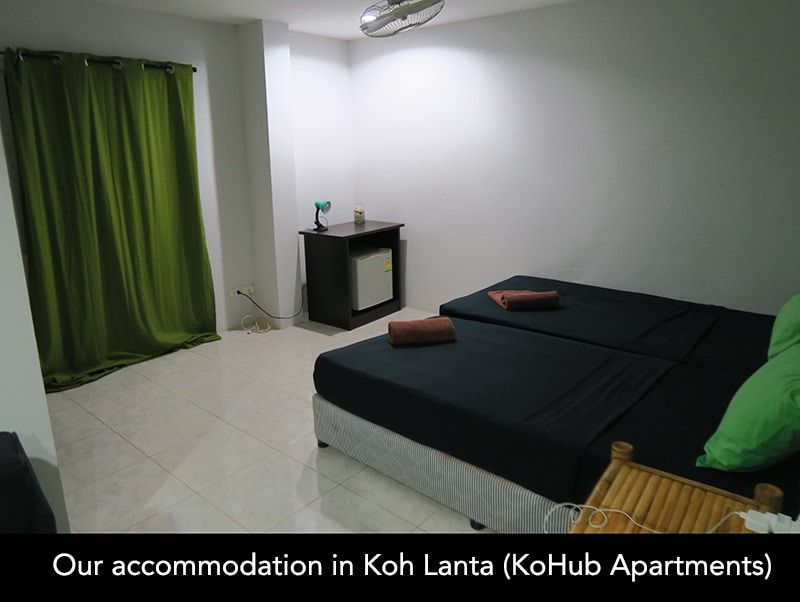 Koh Lanta is definitely more expensive than Chiang Mai but still quite affordable.
Much like our experience in Bali, most of the food available was served from tourist restaurants charging at tourist prices. This is one reason why the kitchen was so important at KoHub. If you had to walk (or even drive) to a different restaurant each day, it would cost you a ton of money, not to mention wasting a heap of your time.
For our first week or so, we would eat at some of the most recommended restaurants on the island including Koala Bar and the Greek Taverna. Each time we went out, we would spend anywhere from 150 to 300 baht (aprox. 6-12 AUD or 4-8.5 USD). This is definitely not cheap by Thai standards. Towards the end however, we attempted to cut down and started going to more affordable restaurants like the one directly next to KoHub apartments where we got a Pad Thai for 50 baht (aprox. 2 AUD or 1.40 USD). Overall however, food on the island was not cheap.
As everything on Koh Lanta was quite spread out, renting a bike for the month was almost mandatory. Also, getting to the island and back from the airport (a near 2 hour journey) is not exactly cheap either. Accommodation, from what I hear is quite affordable but as accommodation was included in our package, we didn't take to much notice.
Here is the full breakdown for one person (ie. me)**:
Dates

20 April - May 12

# Days

22

KoHub Membership (including 2 meals per day and coworking)

$533.81

Extra Food + Drink

$300

Transport to/from Lanta

$62.33

Transport within Lanta (Bike Rental & Fuel)

$89

Relaxation (one time at the Serenity Spa)

$16.22

Entertainment (a few beers here, 4 islands tour + Koh Phi Phi)

$117.18

Connectivity (Sim cards/internet)

$13.94

Medical Expenses (tetanus booster + anti-biotics)

$174.37

Other

$33.68

Sub-Total

$1,341.36

Flight in from Chiang Mai

$169.50

Total (inc Flight)

$1,510.86

*
* This total does not include an $80 phone bill liability and other virtual expenses like web-hosting
** Currency in AUD
Things to do in Koh Lanta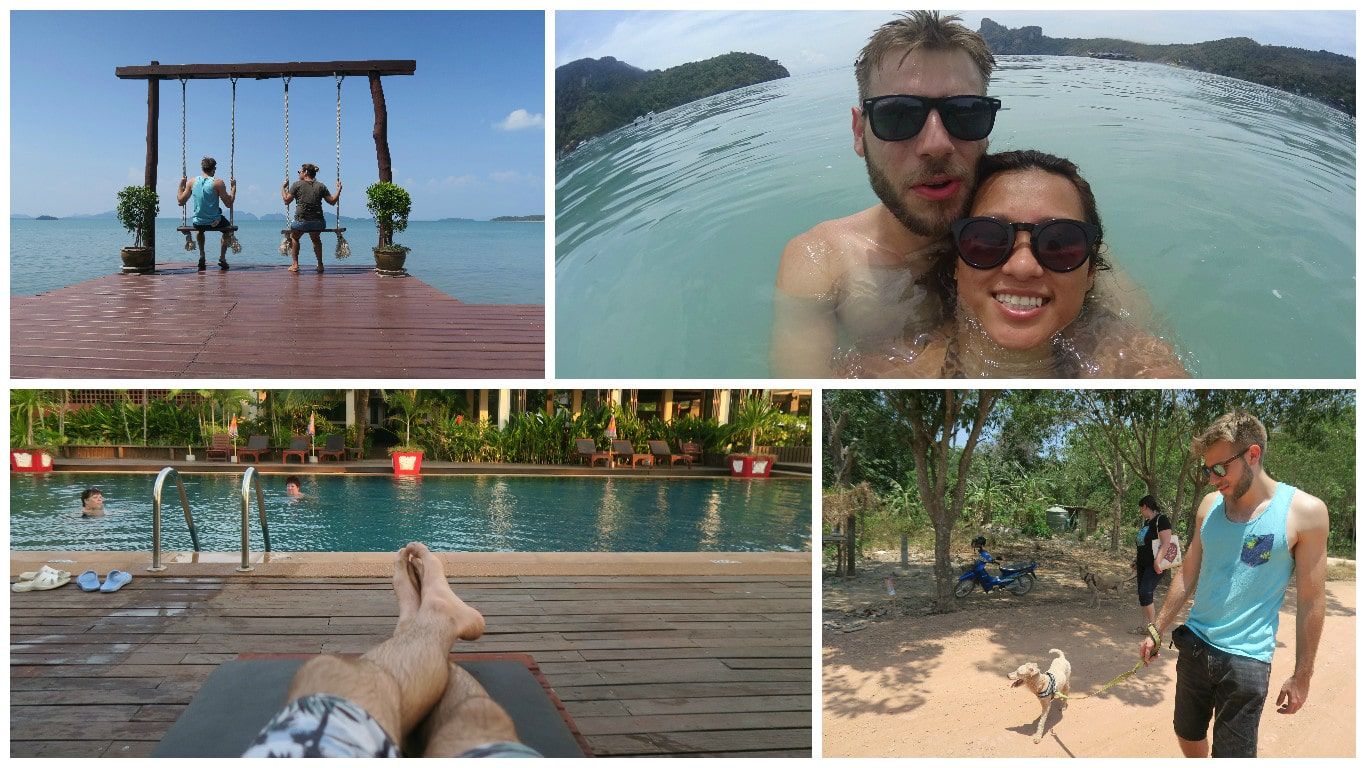 As I mention in my video on the Koh Lanta lifestyle, there's not a lot to do on the island on a day-by-day basis, unless of course you enjoying sunbathing or paddling in the calm water of the island's many beaches. For us, the activities really centred around the KoHub community. Some days we'd play Badminton at the local school, other times we grab a beer with new friends.
The main thing to do in Koh Lanta (at least from a tourist perspective) is to visit the nearby islands. We did this over two weekends, taking the 4 islands tour on our second weekend in Lanta and taking the ferry to Koh Phi Phi on our third. By the time we had left the island we felt like we seen enough Thai islands to last us a year! - side note: we had already done Phuket the year before so next time it will be the east islands.
Overall
We had a great time in Koh Lanta and would have stayed an extra week if we didn't have to leave for VISA reasons. Honestly, KoHub was the only reason we came to Lanta and the only reason why we would come back. As it is the only comfortable working space on the whole island, the entire digital nomad community tends to gravitate towards it and as a result, they're forced to come together. This is a really good thing as there's no excuses not to get involved and make new digital nomad friends.
I'd recommend Koh Lanta to anyone wanting to explore a new location and connect with other digital nomads - or if you just LOVE the beach. Just don't expect the amenities of a big city!
Until next time,
Chris